# Video
# Photos
The Best Research Paper Award (1st):
SeungHyung Kim & JaeMin Cha(2012). COMPARING E-SERVICE QUALITY BETWEEN ONLINE TRAVEL AGENCIES AND HOTEL-OWNED WEBSITES .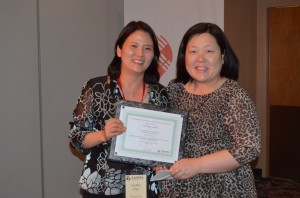 The Best Research Paper Award (2nd):
Jin Young Chung, Chungwoong Park, & Samuel Seongseop Kim(2012). DETERMINANT ATTRIBUTES OF KOREAN PERFORMING ARTS PRODUCT FOR JAPANESE TOURISTS: PRICE, GENRE, LOCATION, AND TYPE OF THEATER.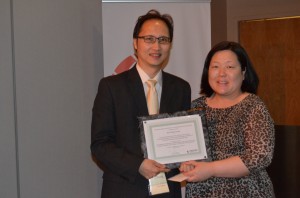 The Recipient of The Best Undergraduate Research Paper Award:
Anika Loeffler & Chang Huh(2012). A STUDY OF ADOPTERS OF HOTEL MOBILE APPLICATIONS: A DIFFUSION OF INNOVATION THEORY.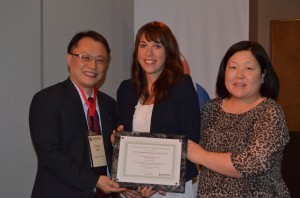 —